Gain reliable transparency for complex processes with Process Mining – UDI provides insight
20 Aug, 2020
3:00pm CEST
1 Stunde

Follow an exciting process mining use case in the area of Migration Management: Monitoring of application processes for asylum seekers - the Norwegian Directorate of Immigration (UDI) provides insight

Magnar Naustdalslid, Process Mining Project Manager in the Analysis and Development Department at UDI reports why MPM ProcessMining was chosen and demonstrates live how data-driven decisions can now be made based on the transparency gained. Together with our satisfied customer, we invite you to an exciting webinar special!
Das Webinar findet in englischer Sprache statt
Liebe/r Webinar-Interessent/in,
nachdem die norwegische Einwanderungsbehörde (UDI) im Hauptaufnahmezentrum in Norwegen bereits begonnen hatte, ein Dashboard für Migrations-Management inklusive einer Monitoring-Applikation für Asyl-Antragsprozesse zu entwickeln, kam die Information "Qlik® goes Process Mining" für Projektleiter Magnar Naustdalslid genau zum richtigen Zeitpunkt. Denn: Der Antragsprozess ist komplex. Er umfasst neben UDI weitere Akteure – wie die Polizei und andere Behörden – und somit auch verschiedene Datenquellen und Prozessschritte. Dank der Qlik-basierten Process-Mining-Lösung konnten alle Quellen schnell und mit hoher Datenqualität angebunden sowie der Antragsprozess ganzheitlich visualisiert werden.
Magnar Naustdalslid, Process Mining Projektleiter in der Abteilung für Analyse und Entwicklung des UDI berichtet, warum die Entscheidung auf MPM ProcessMining fiel und demonstriert live, wie anhand der gewonnenen Transparenz nun Daten-getriebene Entscheidungen getroffen werden können. Gemeinsam mit unserem zufriedenen Kunden laden wir Sie zu einem spannenden Process Mining Use Case ein!
Klingt spannend? Dann lassen Sie sich dieses exklusive Live Webinar nicht entgehen – melden Sie sich heute noch an. Wir freuen uns auf Ihre Teilnahme und interessante Fragen.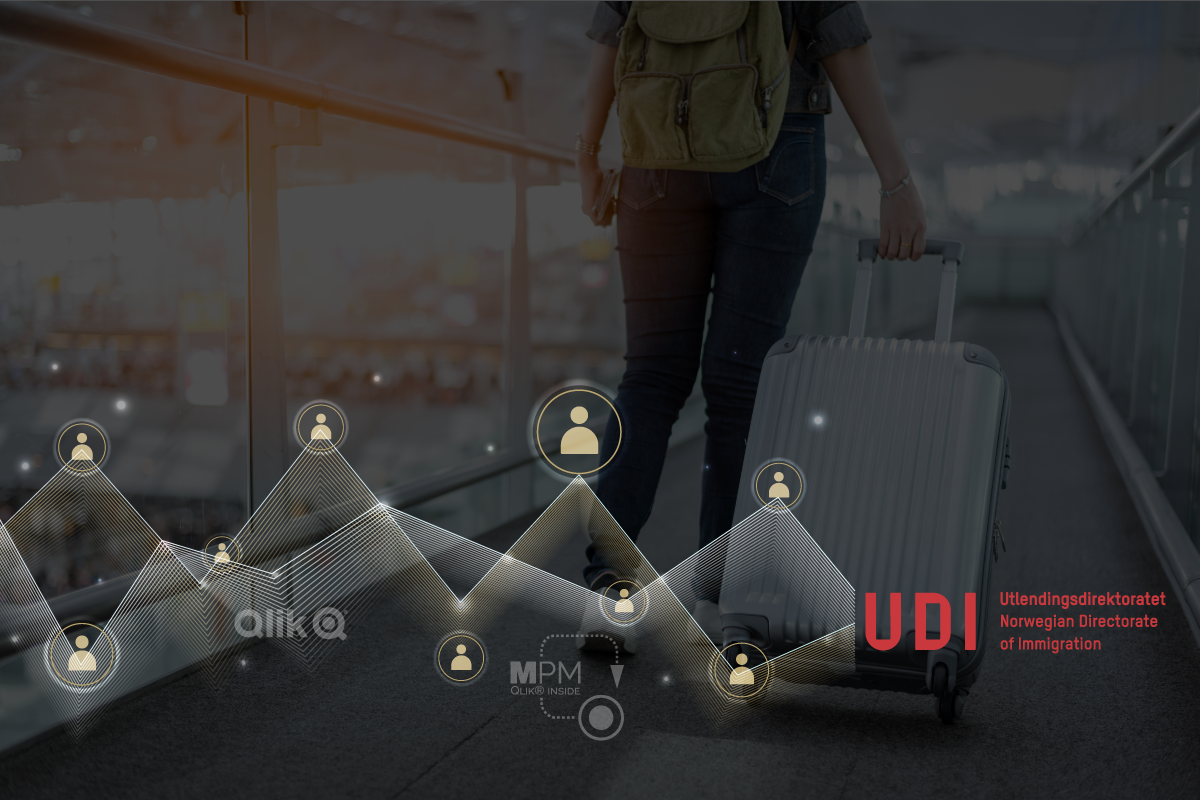 AGENDA
Welcome & Introduction
Using MPM ProcessMining as a game changer in improving process efficiency |
Tim Rieke, Project Manager at MEHRWERK explains the value of Process Mining for your business
Data-driven descisions with Process Mining |
Magnar Naustdalslid, Process Mining Project Manager in the Analysis and Development Department at UDI reports why MPM ProcessMining was chosen and demonstrates live how data-driven decisions can now be made based on the transparency gained
Outlook | Making it happen: Gaining the first benefits within 4 to 6 weeks
Q&A