The Power of Agile Process Mining – From raw to ready: How to build a solution for supply chain transparency "on the fly"
18 Jun, 2020
3:00pm CEST
1 Stunde

"SPEED MATTERS" - Intelligent self-service dashboards change the rules of the game and make process mining accessible to everyone and every type of workflow or business process. Watch our expert live dashboarding in MPM ProcessMining in the upcoming webinar: From raw to ready: How to build a solution for supply chain transparency "on the fly"?

Webinar language: English
ANALYSIEREN. VERSTEHEN. ENTSCHEIDEN.
Wie AI-gestützte Dashboards die Process-Mining-Spielregeln verändern
Liebe/r Webinar-Interessent/in,
"speed matters" – schneller denn je müssen Unternehmen in der heutigen, datengetriebenen Welt Entscheidungen treffen. Doch wie treffen Sie die richtigen Entscheidungen, um zu effizienteren Prozessen zu gelangen? Bunte Dashboards gibt es viele. Wirklich entscheidend ist, wie agil und schnell aussagekräftige Process-Mining-Analysen auf der Basis von Rohdaten erstellt werden können. Intelligente Self Service Dashboards verändern die Spielregeln und machen Process Mining für jedermann und jede Art von Workflow oder Geschäftsprozess – d. h. am Platz des Geschehens – zugänglich. Automatisiert generierte Prozessvisualisierungen offenbaren Bottlenecks und Schleifen. Augmented-Intelligence-Funktionen unterstützen den Anwender zusätzlich: Mitarbeiter untersuchen komplexe Prozesse auf dialogorientierte und visuelle Art ganz einfach. Korrekturmaßnahmen können unmittelbar abgeleitet und ergriffen werden.
Wir haben uns etwas Besonderes für Sie überlegt! Beobachten Sie unseren Experten im kommenden Webinar beim LiveDashboarding in MPM ProcessMining:  From raw to ready: How to build a solution for supply chain transparency "on the fly"?
Klingt spannend? Dann lassen Sie sich dieses exklusive Online Event nicht entgehen – melden sich heute noch zum LiveDashboarding-Webinar am 18.06.2020 an. Wir freuen uns auf Ihre Teilnahme und interessante Fragen.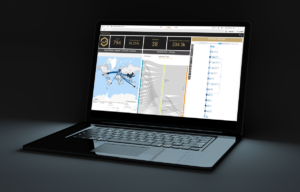 AGENDA
Introduction | Why Process Mining needs great dashboarding
Live Dashboarding | From raw to ready: How to build a solution for supply chain transparency "on the fly"?
Q&A